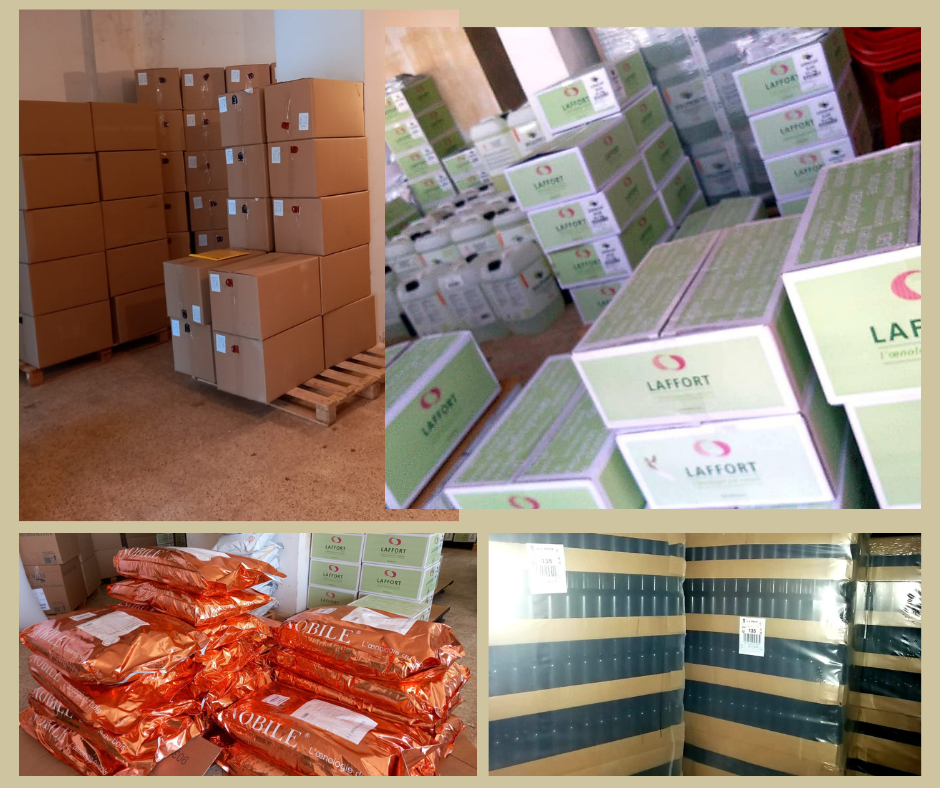 our facilities
Warehousing & Distribution
Our well equipped , large and strategically situated warehouses in Lebanon allow us to provide our clients with the right products at the right time in the right place. Thus minimizing costs and maximizing customer service.
As far as hygiene goes, our materials are stored above the ground on wooden pallets and away from the walls.
The warehouses also have adequate pest control measures in place to prevent rodents and insects from causing contamination. 
Our warehouses are Inspected and approved from the Ministry of Health in Lebanon.
The products that are available for immediate delivery are not limited to the following:
Glass bottles
Oenological products
Corks
Closures
Caps
Filter sheets
Oak Staves
Oak Copeaux
Wax